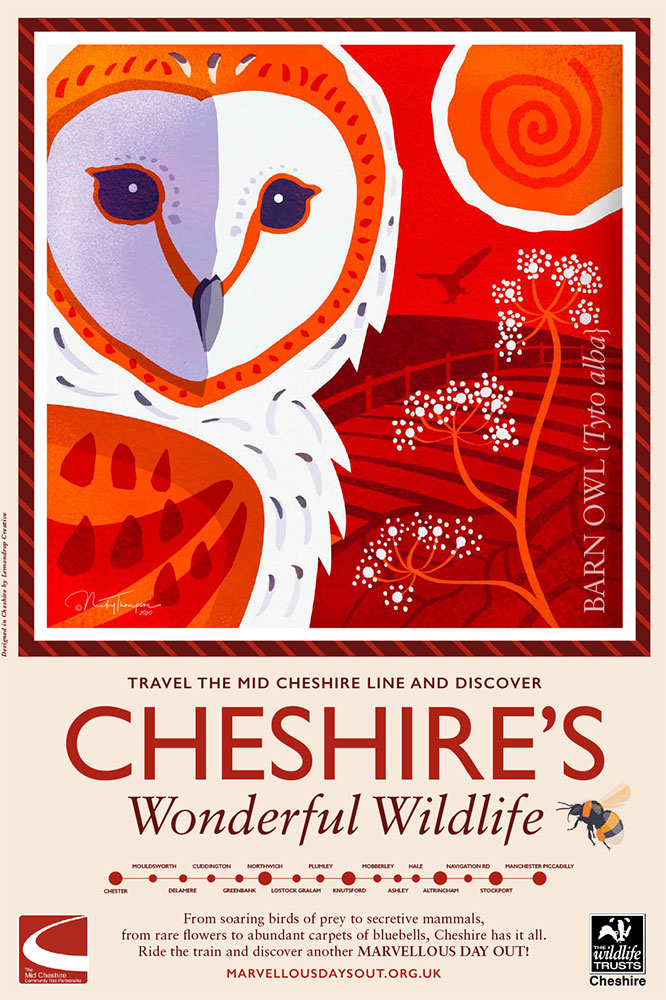 Barn Owl
{Tyto alba}
Drifting silently over the Cheshire countryside, barn owls are a wonderful sight.
You'll normally see them at dusk, especially through the summer months, when they are hunting for voles to feed their hungry chicks.
FACT…
They swallow their prey whole, coughing up the bones and fur that they can't digest!
HABITAT…
Rough grassland, roadside verges and moorland.
Wildlife facts kindly provided by Cheshire Wildlife Trust.