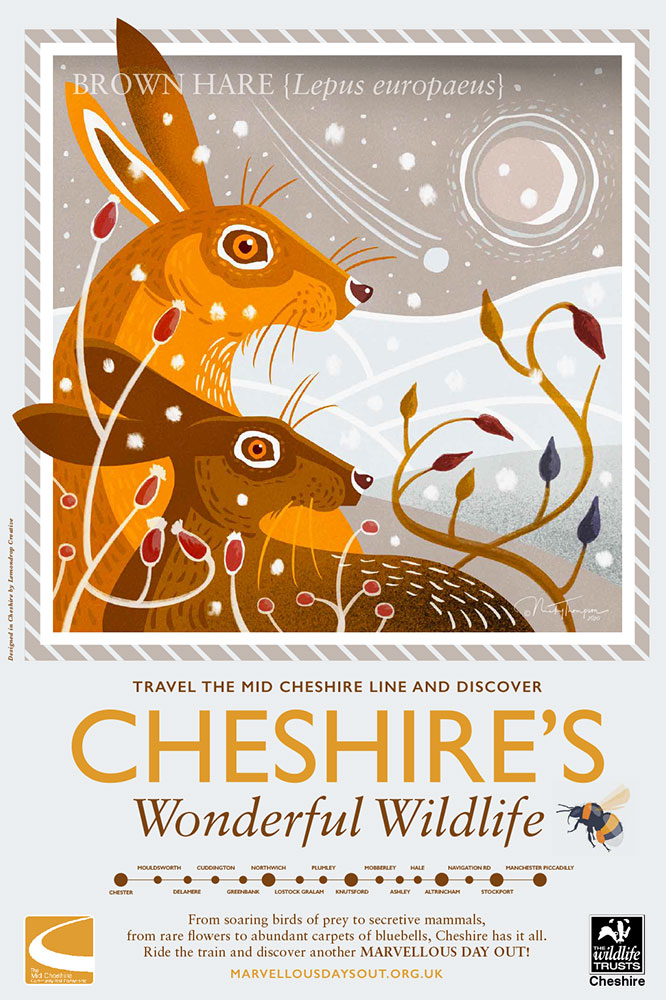 Brown Hare
{Lepus europaeus}
The brown hare is known for its long,black-tipped ears, gangly legs and fast running. Hares do their famed boxing in March, with the females standing on their hind legs to box away any unwanted males.
FACT…
Our fastest land mammal, reaching speeds of up to 45mph.
HABITAT…
Meadows and farmland.
Wildlife facts kindly provided by Cheshire Wildlife Trust.