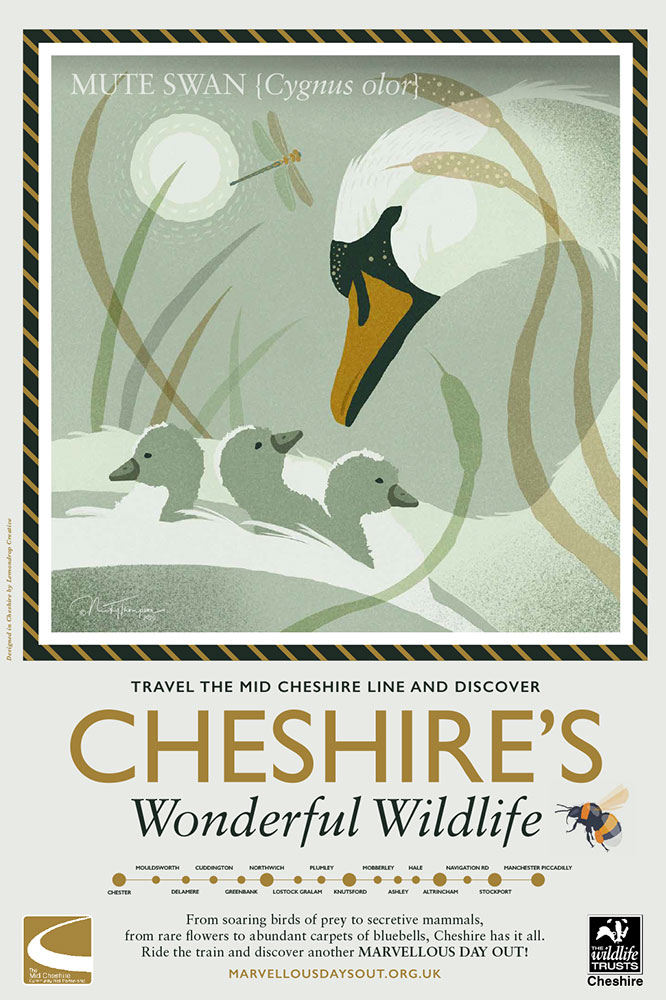 Mute Swan
{Cygnus olor}
One of our most iconic water-birds, the mute swan is famed for its grace and beauty.
It is also considered to be a romantic of the bird world because partners form a perfect love heart with their necks.
FACT…
A female swan is known as a 'pen' and a male is a 'cob'.
HABITAT…
Lakes, ponds and wetlands.
Wildlife facts kindly provided by Cheshire Wildlife Trust.